Jost Zetzsche introduces us to characters he loves.
And, I am not talking about human characters. Jost Zetzsche of International Writers Group fame has a great newsletter, The Tool Kit. A computer newsletter for translation professionals, it is filled will useful tips and interesting commentary—even if you are not a translator. A free version is available for the asking and a premium edition is only $15 a year.

Occasionally, Jost features a character that he loves and writes about why he is taken with it.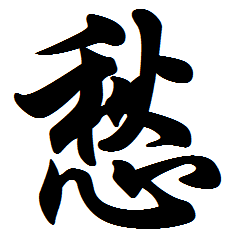 These are listed as "Characters with Character—a love story". If your browser is Java-enabled, you can see his comments when you mouse over each graphic. Check it out! And, fall in love.